Where and when did we meet?
In high school! We were both on the soccer team and met after a soccer practice at the beginning of the school year... in August 2004!
First Date?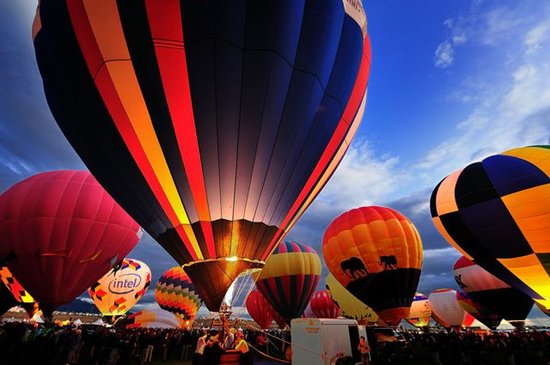 Well... we had spent some time together in groups, with my family, etc. before this but our first official date (was Linlea's first one after turning 16) was to the balloon fiesta in Albuquerque. Linlea had had a soccer game (which Heath had watched) and then I went home and changed and we headed off to the balloon fiesta for the balloon glow that night. The traffic was horrible! When we finally got
up to the entrance, the balloon glow was over. Right, perfect luck for a first date. So we pulled over on a vacant lot and watched the fireworks after the balloon glow sitting on the back of Heath's truck. Since we hadn't really gotten to do anything together, we went to the movie theater to see what was playing. We eventually decided to go to Flightplan but since it wasn't for a while we went and had dinner at Subway first. It was a fun adventure!
Adventures apart?
We had two years that we spent apart from each other and were able to write letters. Heath was in Montana on a mission for our church during that time. Linlea started college at BYU and at the end of that time had her own adventure in St. Petersburg, Russia teaching English. Both of these were a great experience for us - separately and together!
One of our engagement pictures...
running in the rain! :)
Engagement?
We got engaged on September 30, 2010. Linlea got called down to the hall office where she lived. It was full of other RA's that she worked with and they said they were going to watch a video. The video turned out to be one that Heath had made for her going back to special places for them. It ended with him saying he had to ask her something. When she turned around he was on one knee with a beautiful ring asking her to marry him! Biggest surprise - in large part because she didn't even know he was in Utah! :) (That's the short version but it was a great day! )
Wedding?
We got married on December 21, 2010 in the Albuquerque, NM temple! It was a beautifully perfect day! We couldn't wipe smiles off our faces... we were finally married for time and all eternity! :)